Centrifugal pumps M series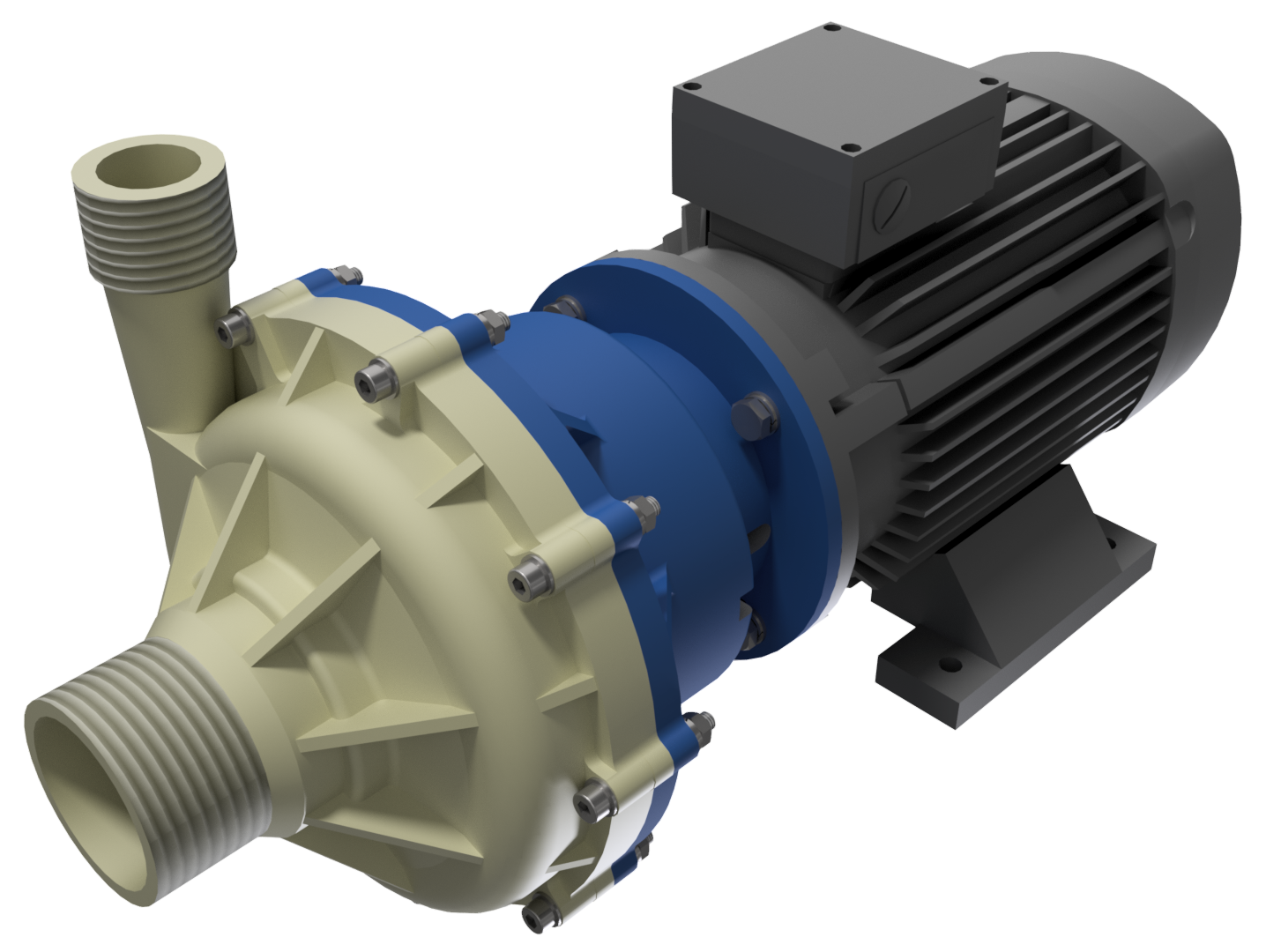 Magnetically coupled centrifugal pumps
Product specification
MARCH magnetically driven centrifugal chemical pumps operate completely without mechanical sealing of the shaft. The hydraulic part receives the power through a forced-lock connection using permanent magnets, without any physical contact. MARCH – Magnetically driven centrifugal chemical pumps meet maximum requirements in terms of quality, economy and reliability when pumping aggressive, toxic and environmentally hazardous liquids.
Type / Function
The pumps are designed in a compact modular concept. The modular building system enables the individual parts to be replaced quickly without the need for special tools. The pumped liquid provides the lubrication of the sleeve bearings. This means that the pumps are maintenance-free. Operation without pumped liquid (dry running) and liquids containing particles must be avoided. Only IEC norm motors according to DIN/EN 60034 and VDE 0530 are used as motors. All pumps of the M series can be supplied with either threaded or flanged connections. The application limits, in particular the minimum flow rate and the required inlet head (NPSH , erf.) must be observed to ensure smooth pump operation without malfunctions.
Applications
MARCH magnetically driven centrifugal chemical pumps are used particularly for the safe pumping of acids, alkalis and solvents. Proven application examples include their use as filter pumps in galvanic technology, the printed circuit board industry, as filling and circulation pumps in the chemical industry and in apparatus construction, as well as food, pharmaceutical and biotechnology.
Show 1 to 13 (of in total 13 products)
Show 1 to 13 (of in total 13 products)