Magnetic Drive Gear Pumps
Choose category: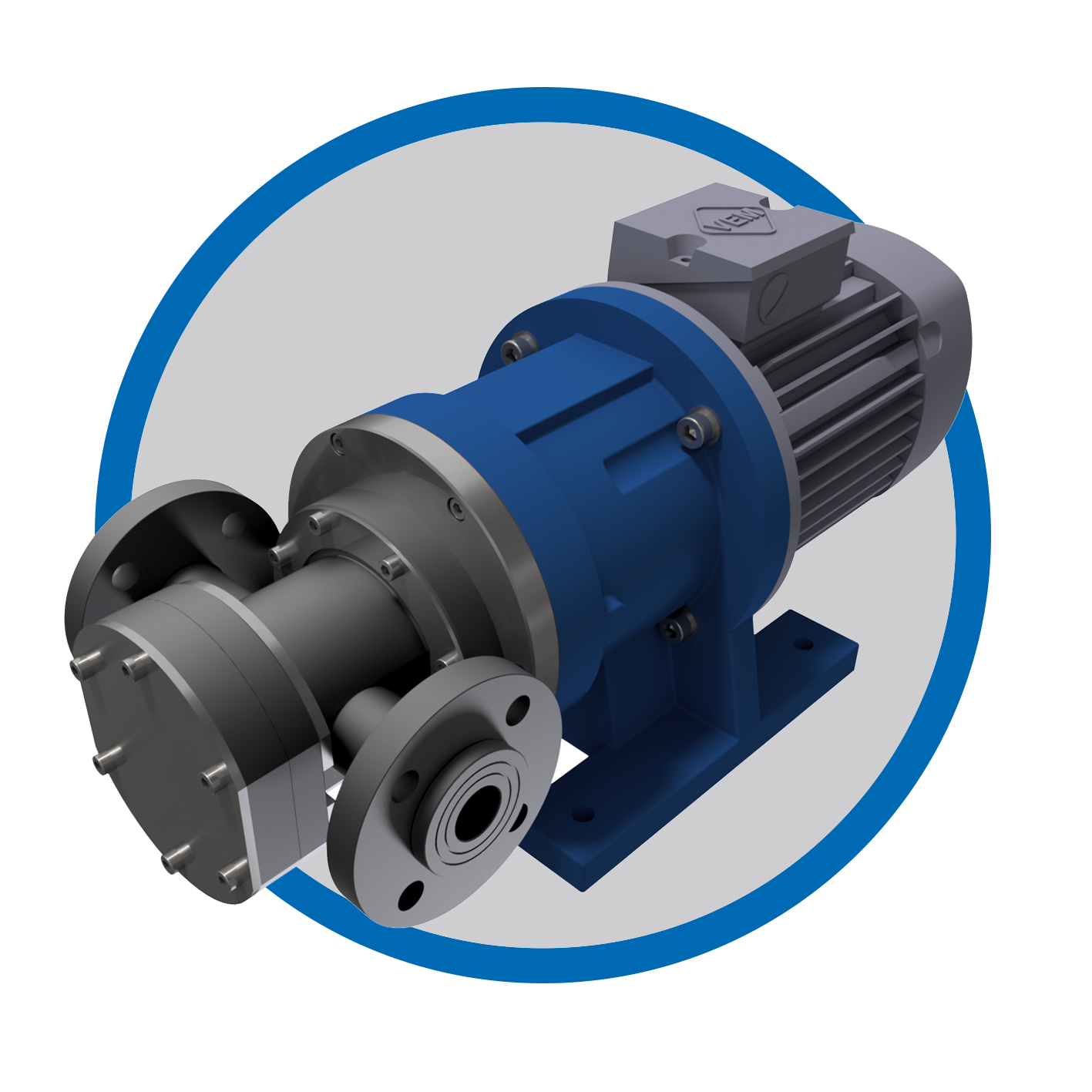 CHEMICAL RESISTANT ROTARY GEAR PUMPS
The MARCH TEF-MAG® series gear pumps are magnetically coupled, external gear, rotary positive displacement pumps, all wetted pump parts made of non-metallic materials also according to ATEX 2014/34/EU designed for operation with highly corrosive chemicals. Gear pumps generate an almost pulsation-free forced flow according to the positive displacement principle with high differential pressure. The pump housings of the TEF-MAG® series are machined from robust solid material and corrosion-resistant plastics such as PP, PVDF, PEEK, PVC or PE. Even the wetted shafts are made of non-metallic materials such as SSiC or Al203 which represents the best possible chemical resistance. The gears are made of high performance plastics which have self-lubricating properties. Thus the pumps of the TEF-MAG® series are also capable of pumping low viscosity liquids without any problems. Power is transmitted from the drive to the pump by a force-locked connection without contact by means of strong NdFeB permanent magnets. As a result the pump operates without any mechanical shaft seal ensuring safe and leak-free pumping of corrosive, toxic and explosive liquids. Pumps for hazardous areas of zones 1 and 2 can be supplied in corrosion-resistant and conductive plastics.