Leak-free Chemical Mag Drive Pumps - MARCH PUMPEN
Welcome to MARCH PUMPEN
The MARCH Group is one of the world's leading manufacturers of leak free magnetic drive pump systems for medical technology, environmental technology, the chemical industry and other industrial original equipment manufacturer (OEM) applications.
At MARCH PUMPEN, as a German pump manufacturer, we are passionately dedicated to the development and production of individually customised pump solutions that meet the highest standards. Our products are designed, manufactured, assembled here in Germany and are optimized for complex processes and OEM applications.
Chemical Pumps
As your primary contact for chemical resistant pumps, we specialize in handling aggressive, explosive, or environmentally hazardous media. We offer a wide range of mag drive pumps, such as centrifugal pumps, regenerative turbine pumps, gear pumps, rotary sliding vane pumps, aodd pumps, and even dirty water pumps, which are specifically customized to the needs of our customers.
Non Metallic Rotary Gear Pump
Furthermore, MARCH PUMPEN in Germany has specialized in the production of corrosion resistant, almost pulsation-free rotary positive displacement pumps capable of handling high differential pressures at low flow rates.
An outstanding example of this is our patented non-metallic and magnetic drive gear pumps series TEF-MAG® (US Pat. No.: US 10,189,005 B2, European Patent No.: EP 19194371.1), which are chemical resistant to aggressive media and entirely made of robust solid materials such as PEEK, PVDF, PVC, PP, or PE. These pumps also comply with the requirements of the ATEX Directive 2014/34/EU.
Rotary Vane Pumps
Other pump systems manufactured in Germany under the label "Made in Germany" are our VANE-MAG® sliding vane pumps, also known as rotary vane pumps, made of stainless steel 1.4571 or Hastelloy C276, as well as robust conductive plastics such as PEEK, PVDF, PP, or PE as acid pumps.
Specialized Pumps
For the world's leading manufacturer of gas turbine power plants, we produce special high pressure pumps and high temperature pumps for heating circuits with media temperatures of up to 315°C and system pressures of up to 200 bar.
Another example of our customized pump solutions is a special variant of the conductive PEEK TEF-MAG® gear pump developed for an alkaline electrolysis application for the production of green hydrogen. In this application, the plastic pump handles KOH at temperatures of up to 90°C, with a differential pressure of up to 10 bar at a system pressure of 25 bar.
OEM Pumps
Furthermore, at our location in Gießen, we manufacture high-quality and large quantities of OEM original equipment manufacturer pumps for apparatus engineering and medical technology, such as small gear pumps or centrifugal pumps for cooling systems and medical applications. Our expertise, customer proximity, flexibility, and short delivery times are the cornerstones of our actions and continue to be at the forefront of our efforts.
Benefit from the attractive price-performance ratios of a leading pump manufacturer.
MARCH PUMPEN - advanced solutions in leak-free pump technology
---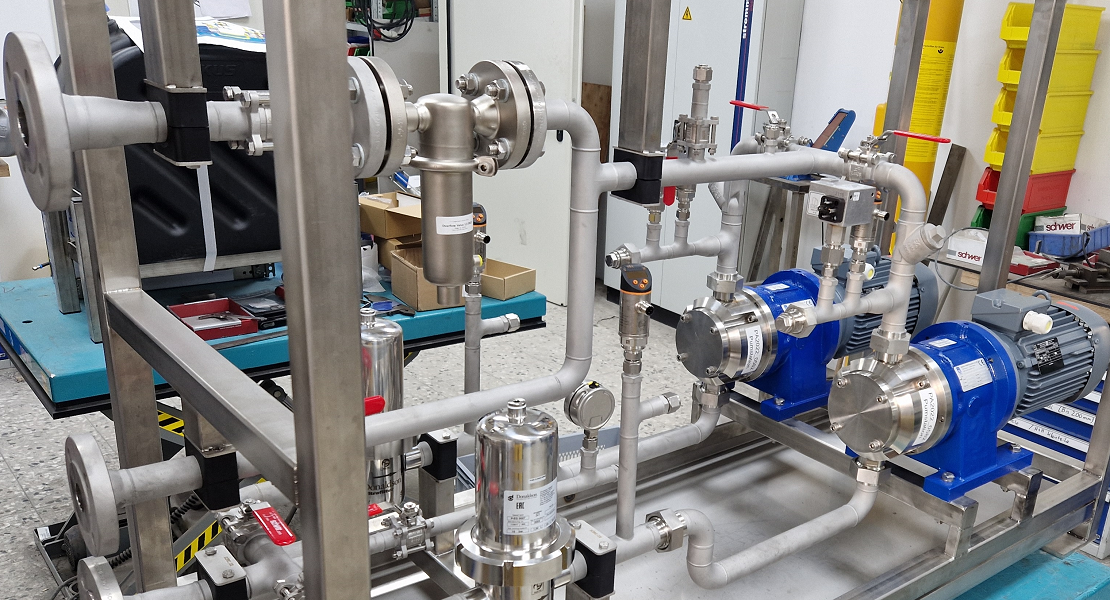 Succesfull applications of MARCH PUMPEN
In our Case Studies you'll find a curated selection of successful applications of MARCH PUMPS.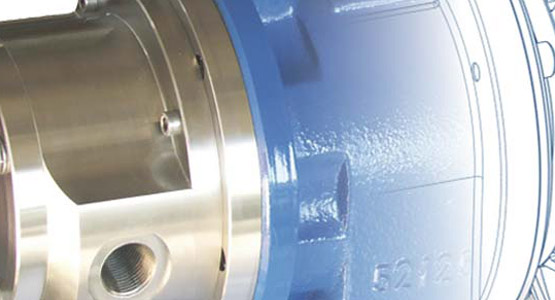 When it comes down to the pump...
Detailed information about our pumps for OEM, medical applications, chemical industries, plating industries and many others can be found in our product overview.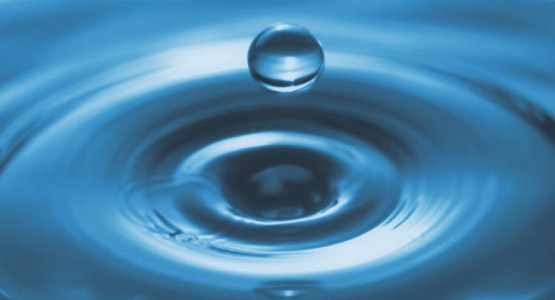 Stay informed with our latest news
Please find here all the news about MARCH PUMPEN, as well as detailed information about our products for the chemical industry, plant and equipment construction and more.
---
---